Project & Portfolio Investment Framework
Project Prioritisation, Portfolio Management, Investment Framework
Investment Management Framework
Understanding and managing your resources is a crucial part of business success. Using Investment Management Standards, Equal Bytes can help you decide and manage your next project investments, ensuring your business has a defined success strategy.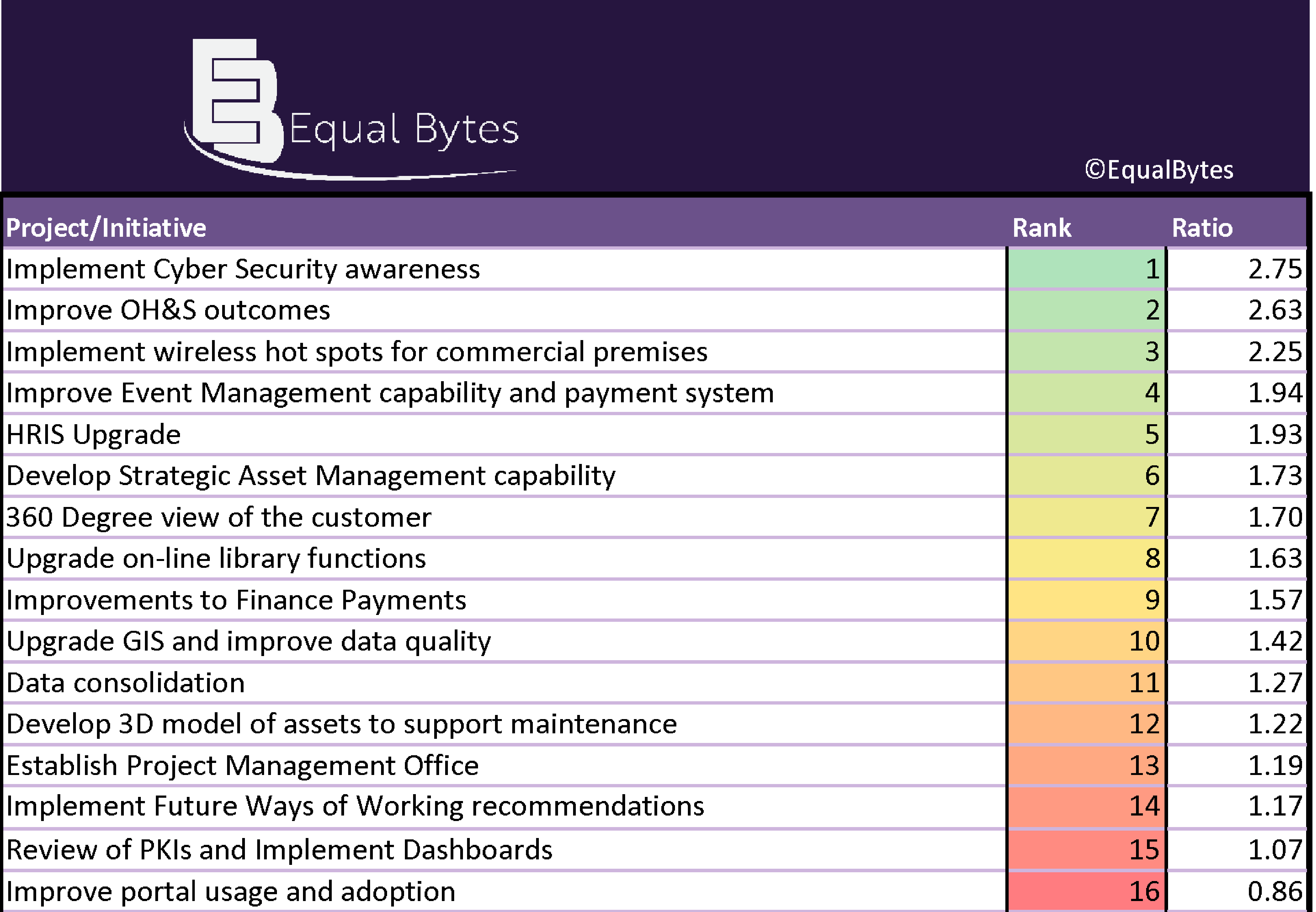 The Project Prioritiser combined with our expertise can provide a clever way to align other project activities making it more effective to govern projects.
The costs and benefits used to prioritise a project can directly feed into the Business Case, Project Management, Change Management and Benefits Realisation. This increases the alignment between all the plans and is more likely to result in project success and benefits being delivered. Equal Bytes can provide valuable assistance, based on our years of experience and our expertise, in all these areas.